We deliver the professional industrial solutions you need
Inter Meca Serv is the industrial partner for all engineering companies searching for automated solutions, manufacturing and industrial relocation solutions. The services offered by our team include automated solutions implementation, industrial structures manufacturing, robotic process automation, production line transfers and launches, revisions and maintenance.
Over 14 years of experience in engineering solutions and projects
Inter Meca Serv was founded in 2005 in Romania, Arges county, with the purpose of answering the needs of important automotive companies such as Dacia Renault. Such companies needed local expertise for transferring and launching new relocated facilities, but also specific maintenance services. In over 14 years of activity, we managed to grow as a company, and, at the same time, expanding our area of expertise in engineering.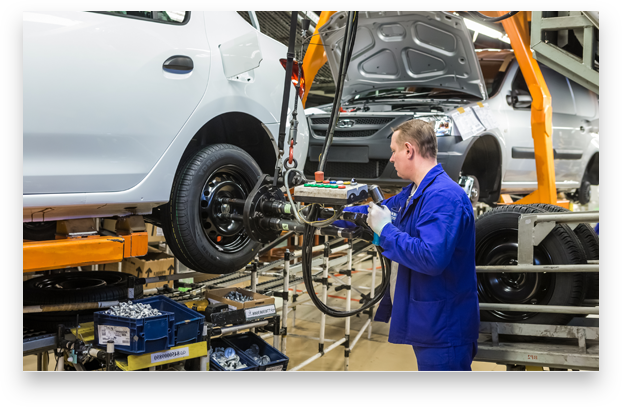 Together we can accomplish great projects
Whether we are talking about projects that integrate conveyor belt elements in a new concept or manufacturing metal structures, we are always ready to offer the best solutions. Our team's ambition and perseverance pushed Inter Meca Serv to accept requests that other companies declined due to their high level of complexity.
We always embrace challenges brought by complex projects and we don't stop until we deliver the expected results.
Alongside our clients, we find innovative ideas for production optimization, and our solutions are always inspired by them.
We guarantee the safety of all the equipment during transport, as well as the guarantee that we carry out every project.

We respect our work and this is the reason we take every project seriously, no matter how simple or complex.
All our solutions are answering specific needs and problems, that is why they are tailored to our clients' expectations.
Collaborating with Inter Meca Serv implies an efficient communication process during all phases of the project.
We offer
innovative solutions

and reliability for the

sustainable development

of your projects.